Steinberg UR24C
$35000

$350.00

Save $49.99
Tax included.
---
---
2 x 4 USB 3.0 audio interface with 2 x D-PRE and 32-bit / 192 kHz support
Record music or perform a DJ set with the UR24C, a uniquely flexible audio interface with switchable monitoring modes, so you always enjoy the perfect headphone mix.
Features
32-bit/192 kHz audio resolution
The industry-leading converters used in the UR-C series deliver exceptional audio quality, thanks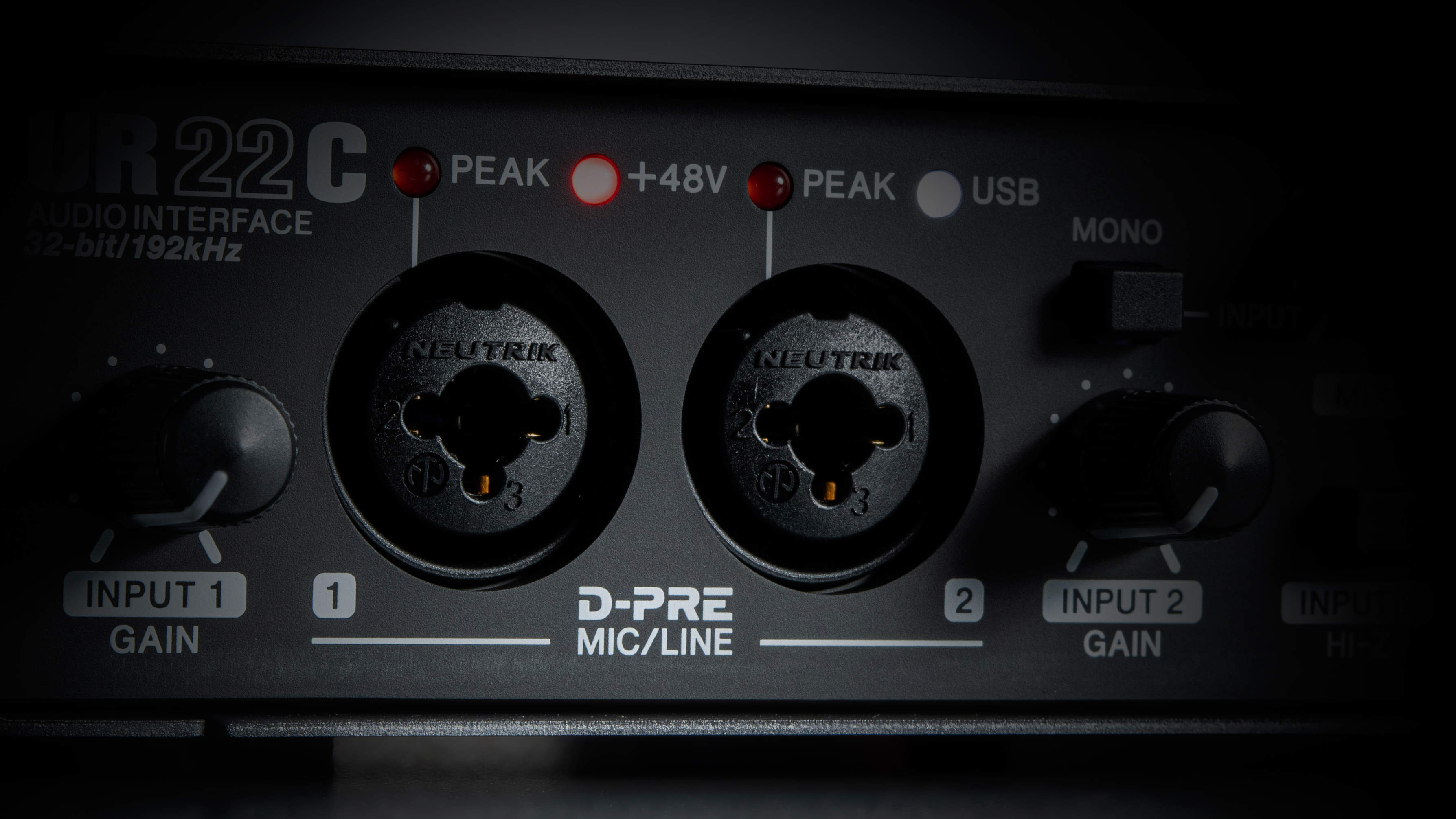 Class-A D-PRE mic preamps
The UR-C series features D-PRE preamps, offering stellar recording quality unmatched in this price
Compatible with all major audio software
Our UR-Cs are compatible with all major audio software supporting the ASIO, Core Audio or WDM
The UR24C has two separate, switchable monitor modes: DAW and DJ. In DAW mode – used for producing
Latency-free monitoring with DSP effects
With built-in DSPs, UR-C interfaces provide zero-latency monitoring with effects for every DAW
Loopback function for streaming
The Loopback function of the UR-Cs offers an easy way of streaming performances live to the
All UR-C audio interfaces are equipped with a MIDI I/O port to connect any MIDI device, making
Superspeed USB 3.1 with USB-C
UR-C interfaces feature the USB 3.1 Gen 1 SuperSpeed standard, which provides fast, reliable and
Included software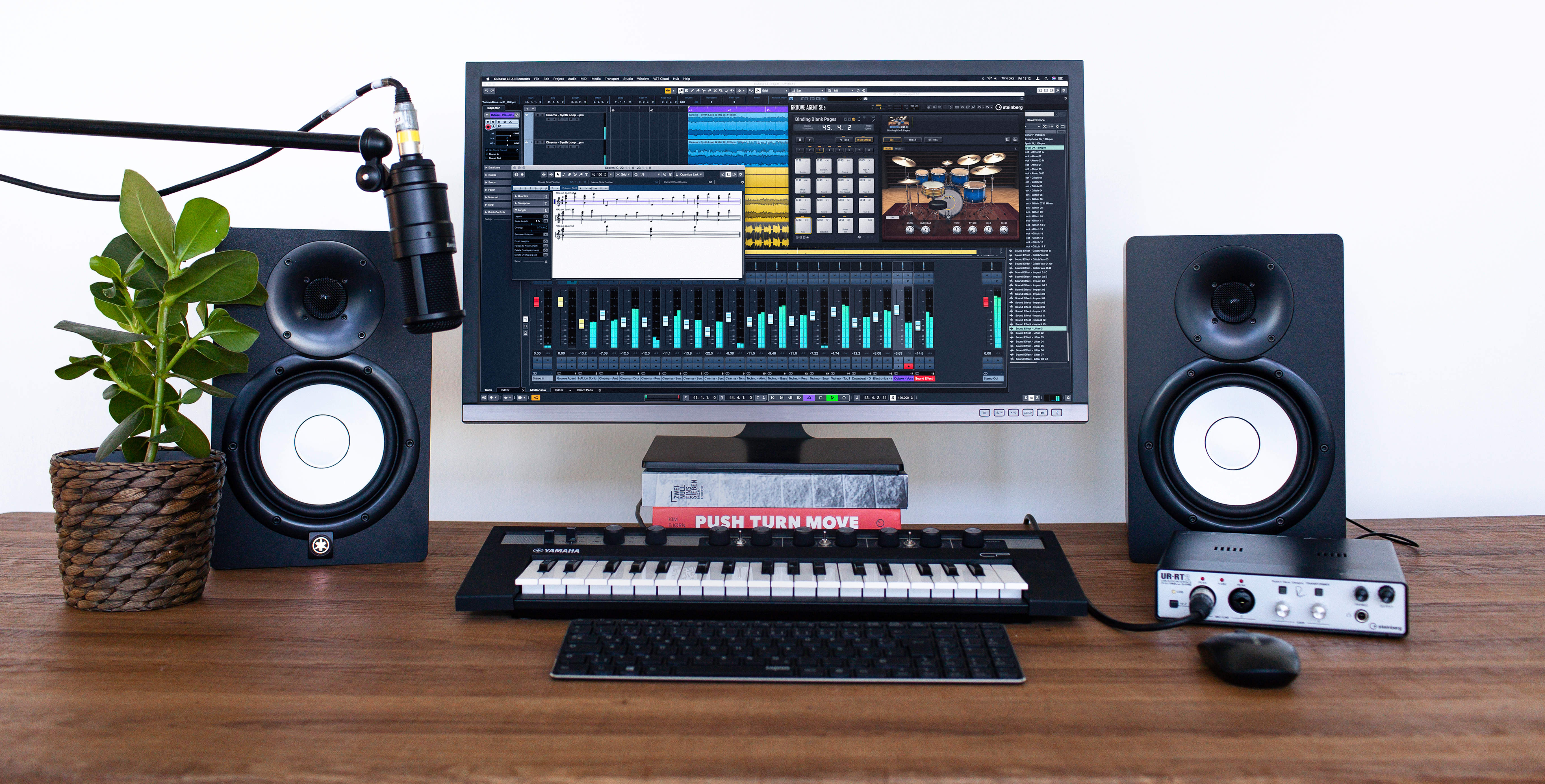 Based on Steinberg's award-winning advanced music production system Cubase Pro, Cubase AI is a
UR-C's seamless integration with iPad is enhanced by the inclusion of Cubasis LE, for creating
dspMixFx mixing application
UR-C interfaces provide zero-latency monitoring with effects for every DAW, with straightforward
Included Effects
Bundled effects plug-in suite
The UR-Cs come with both VST 3 and AU versions of the onboard DSP plug-ins, providing additional
The REV-X built into UR-C interfaces is a complex reverb algorithm, renowned for its high-density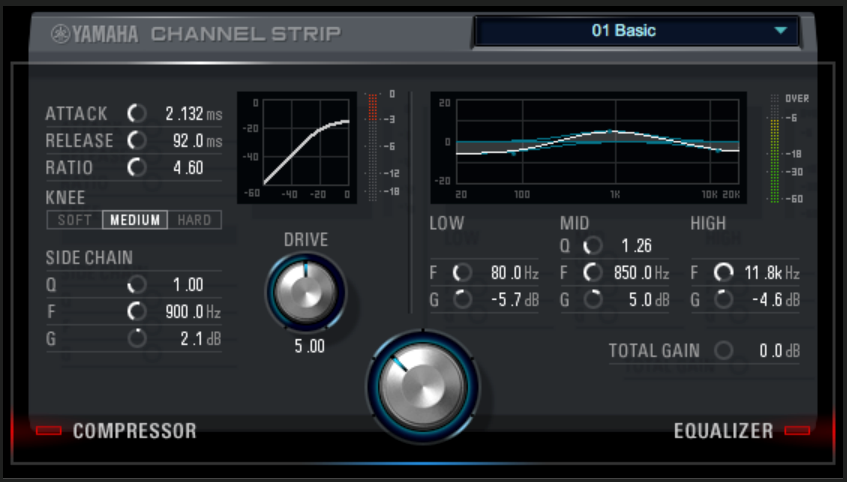 Sweet Spot Morphing Channel Strip
Developed to deliver a highly musical result, the Sweet Spot Morphing Channel Strip combines a
Guitar Amp Classics are guitar amplifier effects that make extensive use of advanced Yamaha
Optimized for clean tones, this amp effectively simulates the tight brilliance of transistor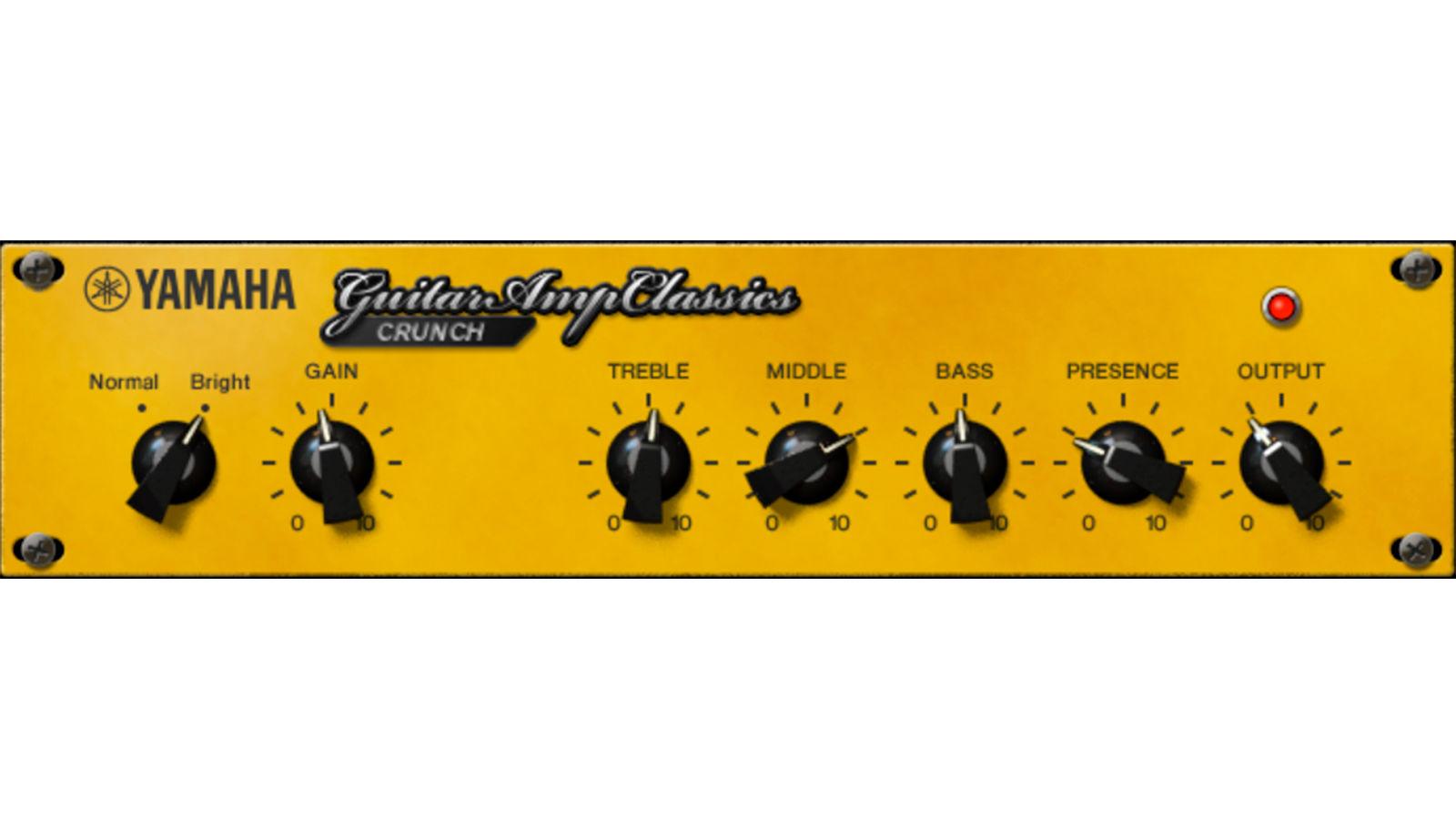 This is the amp type to use when you want lightly overdriven crunch tones. It simulates the type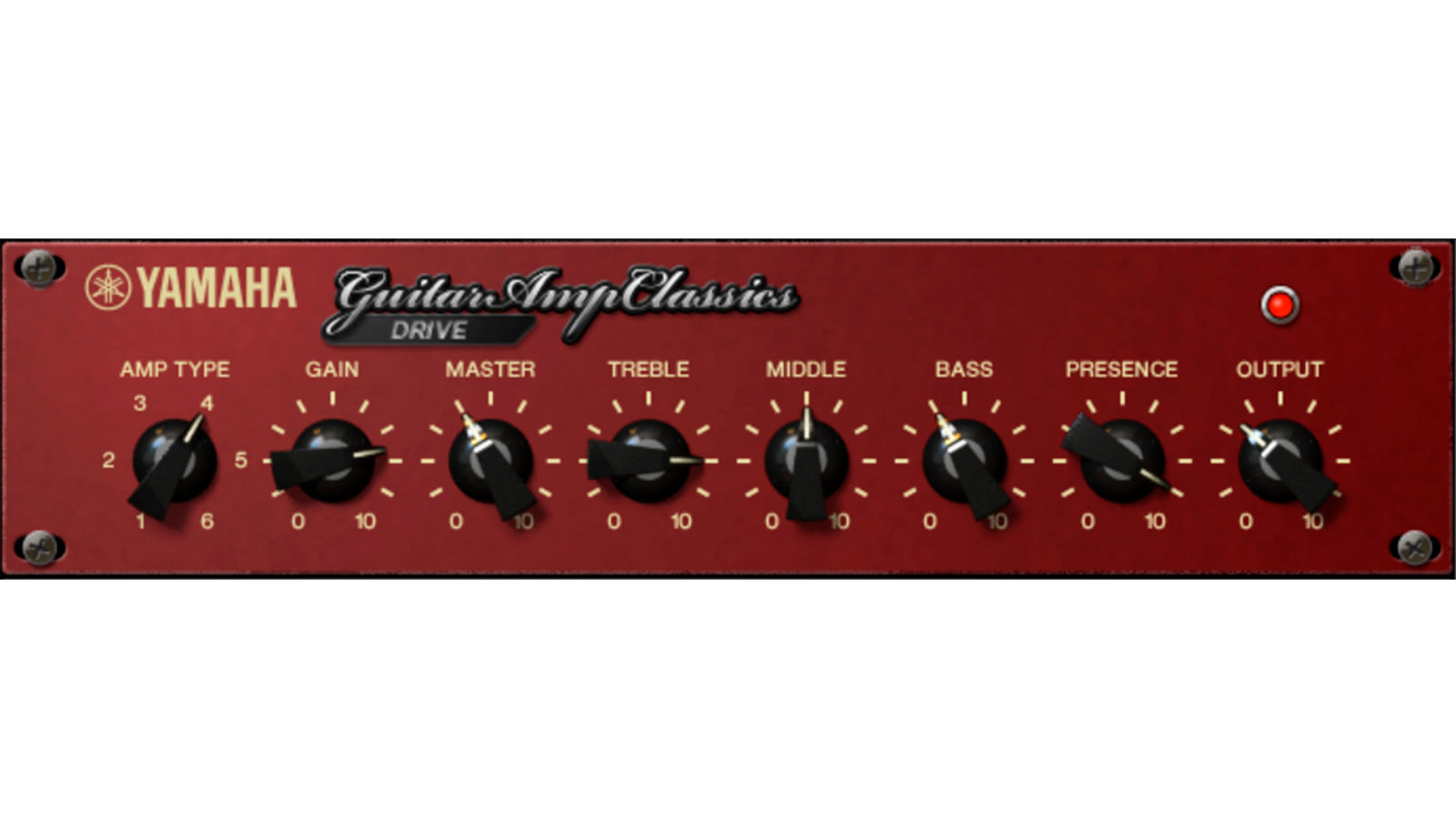 The DRIVE amp type provides a selection of distortion sounds that simulate the tonal character of
This amp type simulates a high gain tube amp that is rich in overtones. Ideally suited to playing
Advantages of using the UR24C
Record your music anywhere
The UR24C is a fantastic solution for recording and producing your music. Its high quality combo inputs with D-PRE preamps and onboard phantom power, 32-bit/192 kHz recording quality, MIDI inputs and outputs, latency-free monitoring with DSP effects and fast, reliable connectivity to computers and iOS devices via SuperSpeed USB 3.1 Gen 1 with USB-C mean you are always working in a world of sparkling, versatile sound. The compact, tough and lightweight construction make it suitable for taking anywhere with you, turning any space into a recording studio. You can even plug in two sets of studio monitors, to check your mixes even more thoroughly. And thanks to the included Cubase AI recording software and Cubasis LE iOS app, you can start recording immediately with Mac, PC or iOS devices.
Perform great DJ sets
The UR24C's dual monitor modes mean it is perfect for playing great DJ sets as well as recording with. In DJ mode you can choose between Split and Stereo monitoring, either outputting the mono master sound to the right side of the headphones and the mono cue sound to the left, or having both in stereo, using the Mix control to balance or mix as appropriate. Of course, the UR24C's high quality components, rugged portability and seamless connection with computers or iOS devices via SuperSpeed USB 3.1 Gen 1 with USB-C mean you can play your sets anywhere and every beat is delivered in stunning detail.
Your reliable live performance partner
The UR24C is a great onstage partner. As well as its rugged, road-ready construction and high-quality, reliable performance, you can use its multiple outputs for providing click and guide tracks to band members while sending the stereo backing track to the FOH mixing desk. Support for PC, Mac and iOS allows for using a wide range of DAWs, like Cubase, Cubasis or any other multitrack playback application, while the MIDI connectors allow you to incorporate a wide range of hardware controllers for triggering loops and other sounds. It all means you can deliver a full performance, no matter whether you are a solo artist or a band member, making sure that all backing tracks are played reliably.